Its all about blankies/afghans/quilts, etc around here right now. I'm still working on the AFGHAN OF DOOM as seen here...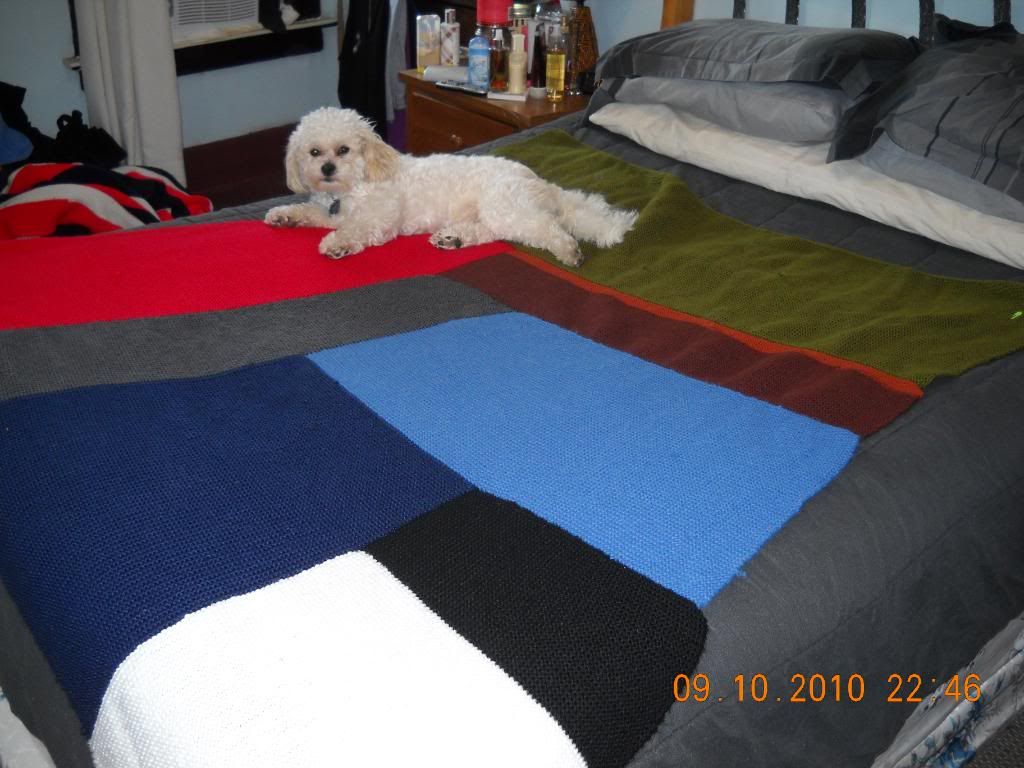 This is an afghan that knits in pieces/squares....
And a sewn quilt type things I've been working on for YEARS....it's older than my daughter! Now that I can use the sewing machine (sorta) I hope to finish this soon.
And how cute is my model?!